ANALYTICAL CONTROLLERS
New Product development is the cornerstone of Walchem's commitment to technology. Walchem Corporation has quickly become the standard for controller quality and ingenuity. Our family of controllers is designed with a total quality commitment that starts with the best design engineering in the industry and continues throughout all stages of the manufacturing process.
Multi-Purpose/ General Industrial Controllers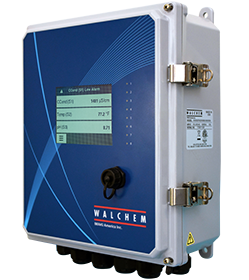 W900 Controllers The Next Generation of Powerful Control. Connect with the Walchem W900 Series controllers and enjoy unparalleled versatility in maintaining your water treatment options.
Cooling Tower Controllers
Boiler Controllers
Disinfection Controllers
pH/ORP Controllers
Electrodeless Conductivity Controllers