ARO Controller and Electronic Interface Pump
ARO Controller and Electronic Interface Pump
The Controller works seamlessly with ARO EXP Electronic Interface pumps, and now offers a complete system solution that helps manufacturers and operators manage fluid easily and intelligently, with less operator oversight required.
Whether formulating ink, paint or chemicals, dispensing detergents or injecting chemicals, the ARO system provides precise results consistently.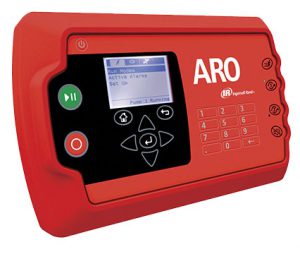 Migrate to a smart touch-and-walk-away system that helps optimize your costs and production time. The new ARO Controller creates a fully automated multi-pump system and works seamlessly with ARO Electronic Interface pumps.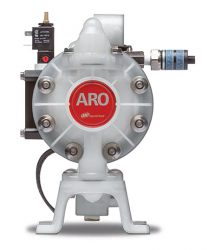 Electronic Interface Pump
The ARO Electronic Interface Pump is an air-operated diaphragm pump that provide accurate, electronically controlled dosing. Paired with the ARO Controller, ARO Electronic Interface Diaphragm pumps assure consistent flow rates and pinpoint control for a myriad of fluids and applications, from chemical treatment to commercial laundry.