Lubrication Parts and Accessories
Lubrication Parts and Accessories
Lubrication Parts and Accessories
Authentic ARO Parts deliver lubrication equipment that reflects the same high standards of performance as Ingersoll Rand tools and air compressors, with a full range of products that will keep all types of fluids moving efficiently. They are backed by more than 80 years of experience in pump and air system technology, built exactly by ARO, and include models specifically designed for popular applications.

ARO offers four models of hand held grease guns to fit your application including two hand pump guns and two air powered models. Hand pump guns delivering consistent performance pump after pump both come standard with extensions and 18″ whip hoses. Our two air powered models are designed for those high volume shops that need to dispense a lot of grease. All four models feature: * Ergonomic handles to enhance user comfort,* filler nipple and air vent,* and an easy-to-load locking plunger. Finally, the 5190 includes a swivel handle (up to 180 degrees) to grease those hard-to-reach fittings.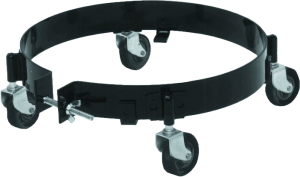 ARO offers a wide range of products to assist the fluid transfer operation from your drum reservoir.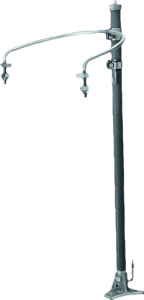 Secure your lubrication pump by mounting directly to a wall, or use a Single Post Lift to move your pump to/from fluid containers.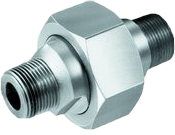 Carbon steel, stainless steel, and nickel valve options available to help control the flow of air or fluid media in your application.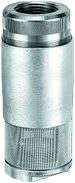 ARO offers several different choices of suction tubes and material transfer hoses depending on your specific material transfer needs.