Metered
An easy way to precisely dispense automotive fluids – Our preset units automatically shut-off when a set quantity of fluid is dispensed, include a patented oval gear wheel designed to enhance measurement accuracy, and are lightweight, have a fast reset, and totalize.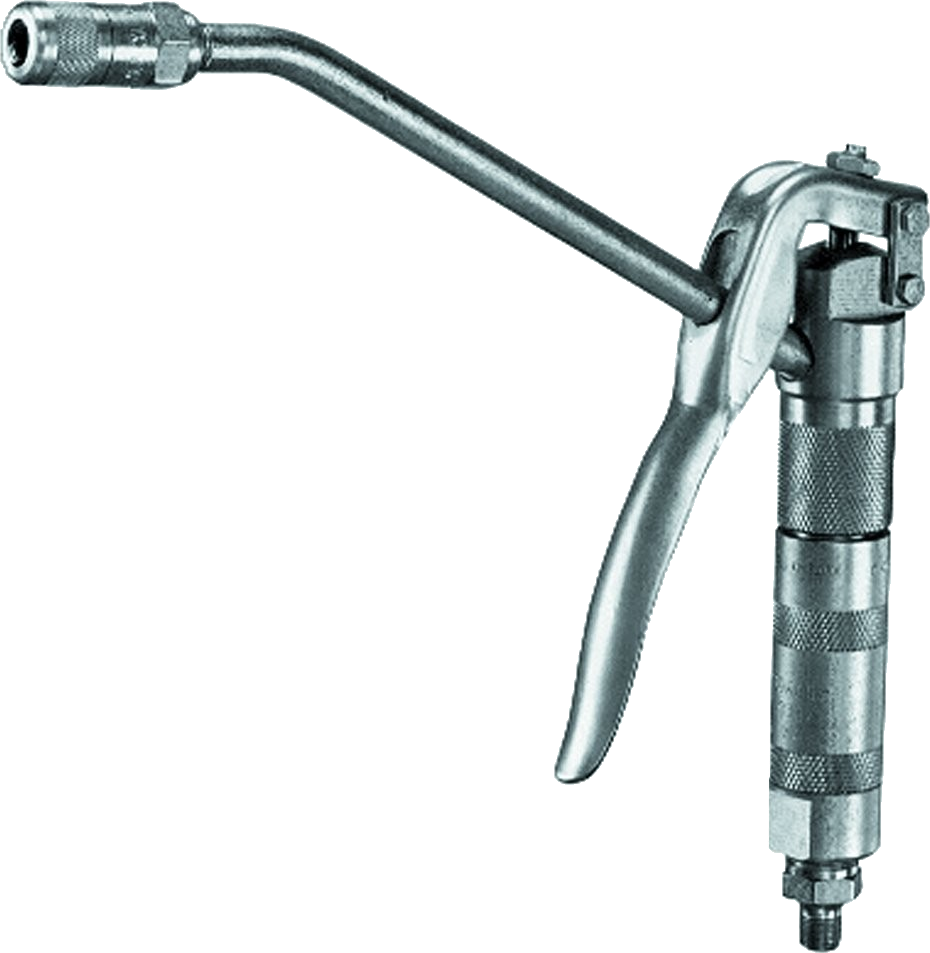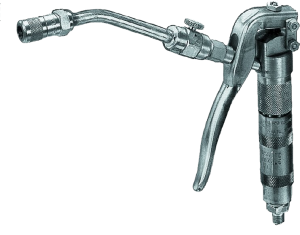 High-Pressure Grease Control Handle
Features
Dispenses lubricant at line pressure for lubricating grease fittings.
Includes inlet material filter and curved nozzle with hydraulic coupler.
Remove the 1/8 (M) x 3/8″ (M) adaptor for 3/8 (F) porting.
High-Pressure Booster Handle
Features
High pressure booster handle delivers line pressure for normal lubrication.
Trigger booster feature delivers 10,000 PSI (689 bar) to break loose tougher fittings.
Includes curved nozzle with hydraulic coupler, inlet material filter and manual pressure vent for easy disconnection.
Warning: Do not use with whip hose