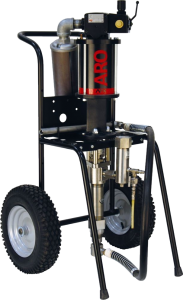 CMX Packages
Popular in airless spray applications, these packages feature a high-pressure pump, air control, material filter, and suction hose—all mounted on a heavy duty cart.
BROCHURE


AF0660_2B Product Page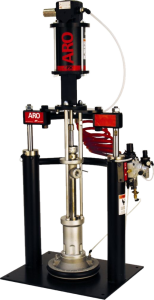 TPX Packages
Features a two-post ram, pump, follower plate, and controls designed for high-viscosity applications when maximum downforce is required.
BROCHURE


AF0605_CC Product Page

SPX Packages
Ideal for medium- to heavy-viscosity extrusion, ARO's single post ram with pump, follower plate, and controls allows for easy contianer changeover while providing industry-leading downforce during operation.
BROCHURE


AF0646_CC Product Page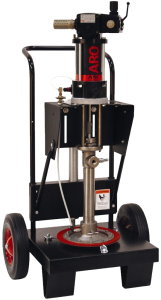 CLX Packages
When portability is required for light- to medium-viscosity (less than 50,000 cPs) extrusion, our cart-mounted lift with follower plate allows for easy container changeover.
BROCHURE


AF0443_CC Product Page