WALCHEM METERING PUMPS
ADVANCED METERING 
PUMP TECHNOLOGY
Walchem and Iwaki combined talents to design the most innovative and comprehensive metering pump product line in the world. With over 50 years of combined pump experience, in an array of different markets, the Iwaki-Walchem partnership leverages the strength to exceed even the toughest customer expectations. Committed to new product development, Walchem products are innovative and revolutionary. A perfect example is the EK pump – the first waterproof IP67 metering pump in the world.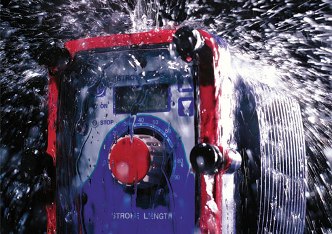 E-Series
With capacities up to 20 GPH and a maximum pressure rating of 215 PSI the E-Class has a pump that will fit any water treatment, municipal and industrial wastewater, agriculture, water conditioning, car wash or any other chemical feed application. The entire E-Class pump line is backed with a comprehensive 2-year warranty that covers the entire pump, including the liquid end and diaphragm.
LK-Series
In a class by itself – the LK is a motor driven, mechanically actuated diaphragm metering pump with a maximum capacity of 114 GPH (432 l/h) and maximum pressure of 225 PSI (1.5 MPa).
IX-Series
The IX Series pumps are extremely efficient motor driven pumps with a ±1% full scale accuracy. Standard with several control methods, the IX Series pumps provide a solution to a variety of applications all in one pump.