Liquid Sample Recovery Systems
Liquid Sample Recovery Systems (LSRS)
TPE Liquid Sample Recovery Systems are designed specifically to collect process liquid (effluent or spent sample) from analyzers and return this to the process line, or any other suitable location in a fully controlled manner where the process sample is normally not suitable for disposal to sewer or atmosphere.

Applications
TPE Liquid Sample Recovery Systems are ideal for use in applications where it is undesirable to discharge chemicals or hydrocarbons into sewage drains. However, analyzers are often limited in pressure and temperature, so the required pressure reduction means that the spent sample cannot be returned to the process line from which it was taken. A consequence of this is that a sample collection system has to be installed which collects the sample. The liquid sample recovery system allows either natural flow or pressure to drain from the analyzer and the fast loop of the sample conditioning system outlets into the atmospheric recovery tank. The sample is returned to the process using pumps.
Here are some benefits of using these collection vessels
Spares the environment
Avoids hazardous situations
Creates a stable outlet condition for the analyzers
Costly product is not lost and can be reprocessed by recovering spent samples
Components of TPE Liquid Sample Recovery Systems
A standard sample recovery system includes supporting rack, recovery tank, level gauge with high/high and low/low alarm level switches, local instruments, single or dual pump ADPE motor driven, valves and local panel with push buttons and selectors for local/ remote control selection and for pump start/stop.
The system is always designed to process return requirements and can handle product characteristics such as pour point, viscosity, density and hazardous area classification. The size and shape of vessel can be adapted to local conditions.

Features
Electrical Area Classification: Suitable for Hazardous Area Zone 1/ Zone 2 Gas Gr IIA/B, IIB+H2 installations.
Efficient recovery and discharge of product back into the process.
Vent vapor discharge available for vapor emissions to Flare.
Pump bypass line equipped with a relief valve to prevent overpressure discharge
Magnetic Type level indicator for visual indication
Level Low/Low and Level High/High alarm available to trip the entire system
Advantages
Stable condition at the process analyzer outlet.
Ideal for use in applications where it is undesirable to discharge hydrocarbons or chemicals into sewage drains
Recovering your product is one of the simplest ways to increase your profit and reduce costs
The ability to reduce product waste by assessing  how much product is being wasted
Environmentally friendly operating changes like product recovery can help your organization to "go green"
Types of LSRS
There are 2 types of LSRS, single line or fast loop
Single Line
The sample is not returned to the process and can be disposed of properly
The sample is extracted from the process line and transported to a conditioning system if necessary, and directed to the analyzer before being disposed of via a vent or drain
Disposal likely won't pose a problem if the sample is a gas and the full line flow can go to a flare, furnace or stack
Single-line transport is less common for liquid samples, mostly due to disposal problems
Fast Loop
Provides rapid responses to process changes by transporting the sample to the analyzer location at high speeds
Can run at a higher flow rate than a single-line system because most of the flow returns to the process
Fast loops frequently employ tubing or piping with larger bore to achieve their higher flow rate with less pressure drop
Used in applications where the process fluid can't be flared (gas) or drained (liquid) or is too valuable to waste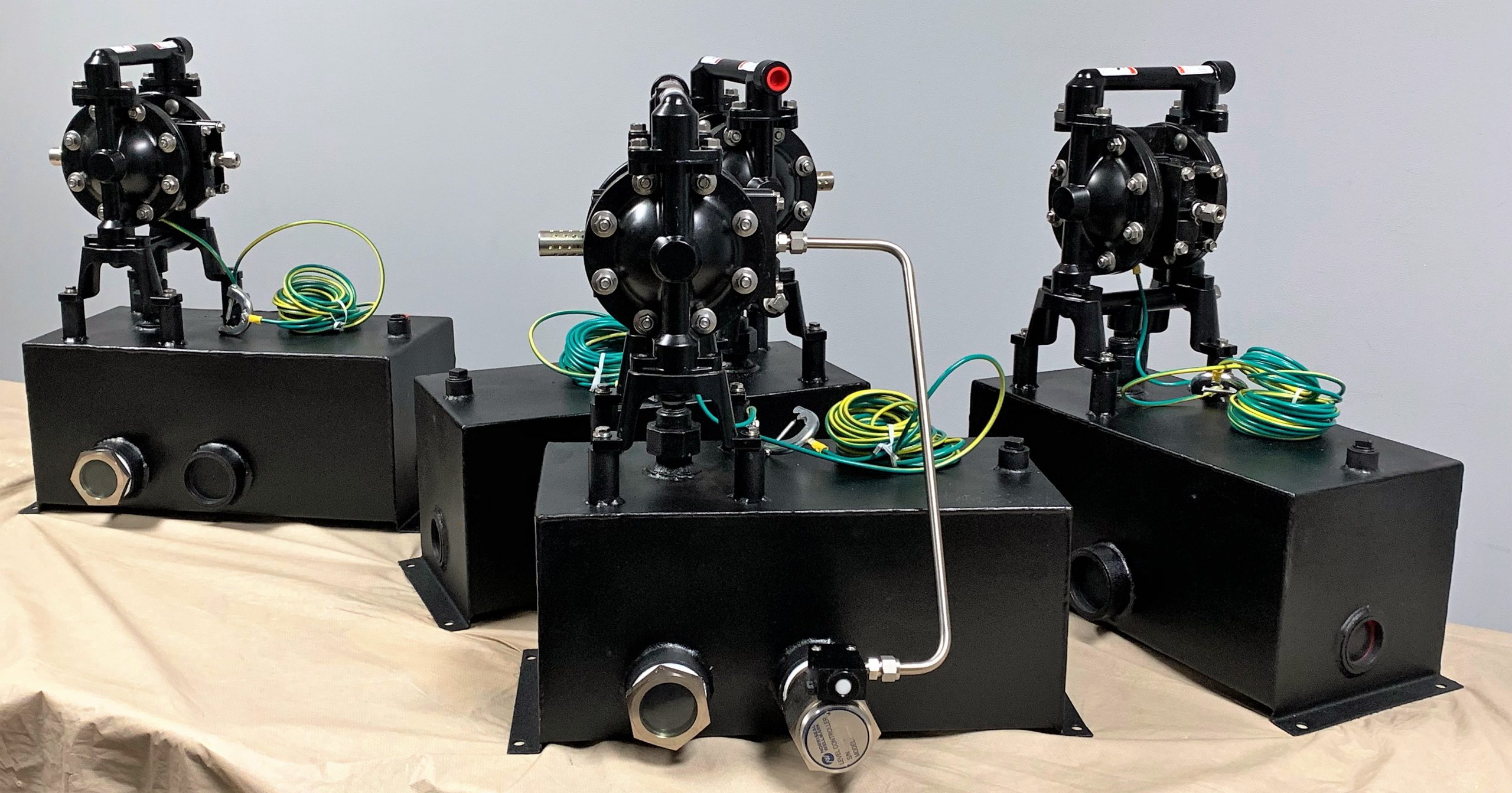 TPE can build an LSRS to suit your needs.  Contact us to find out more.