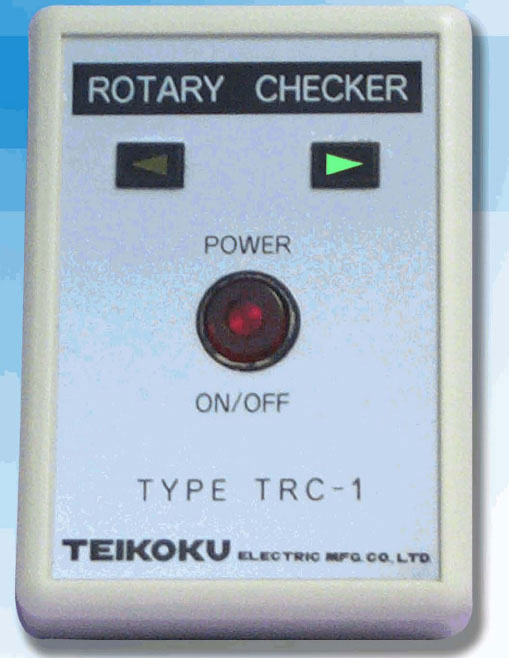 Teikoku's Rotary Checker (TRC) is the ideal device which can be used to determine the direction of rotation on any electric motor.
This simple, easy-to-use, direction of rotation indicator can help you avoid costly errors in electrical connections, unnecessary downtime and system troubleshooting.
Powered by a standard 9 volt battery, simply place the TRC on a rotating motor in the axial direction, press the power button and instantly you will see a green arrow indicating the direction of rotation.
Specifications:
Direction of Rotation Indicator
Weight: Less than 5 oz. – Size: 2.6″W x 3.6″L x 1.1″H
External Case: ABS Plastic
Power: Standard 9 Volt Battery
List Price: $524.00 (Only for purchase in Texas and Oklahoma)
Download Instruction manual here
Currently unavailable for order