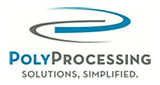 PolyProcessing manufactures large rotational molded high density crosslinked polyethylene (HDXLPE) chemical storage tanks. Featuring the SAFE-TANK® double-wall containment system, the IMFO® full drain vertical storage poly tank, and the OR-1000™ oxidation resistant system. Tanks available in vertical, horizontal, cone bottom and open top configurations; secondary containment basins also available. High density crosslinked polyethylene tanks are designed to provide years of service for specialty applications such as Sodium Hypochlorite, Sodium Hydroxide, Sulfuric Acid, Hydrogen Peroxide, Ferrics, Alums, Polymers, Hydrofluosilicic Acid, Hydroflouric Acid and Hydrochloric Acid for the water treatment and chemical processing markets.
TANK DETAILS
MANWAY COVERS AND LIDS
How will you access the chemical storage tank?  The type of access you need affects the type of manway cover you should use.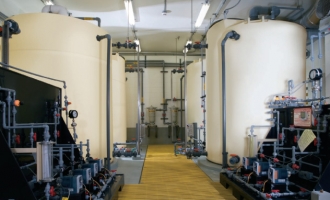 Fill out the Tank Application Data Sheet or call us at 1-800-828-4114 to let a representative help you select the right tank to fit your needs.