Walchem WebMaster Controllers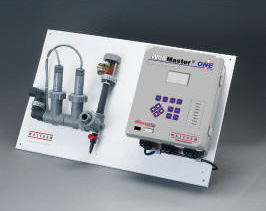 Cooling Tower Water Treatment – Click Here
Boiler Water Treatment – Click Here
General Industrial Water Treatment – Click Here
WebMaster® is the most powerful family of online process controllers in the water treatment industry. WebMaster® couples a powerful multi-I/O platform with Walchem's analytical sensors and extensive communications technologies. The result is the ability to remotely monitor and control your process from any computer, anywhere in the world, with just a standard web browser.
WebMaster® requires no proprietary software and is only on the Internet when you need it. On-Demand technology reduces the cost of remote communications and provides safe and secure access to your controller. With four direct sensor inputs, WebMaster® can be configured specifically to match your system's requirements.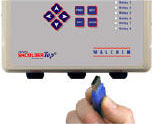 The data handling and communications options in WebMaster® are truly innovative. Ethernet and USB are standard features, so local or plant networked PC's can be connected and communicating with WebMaster® in true Plug & Play fashion. Authorized operators and quality control personnel can view live system parameters and historical graphs, as well as receive emailed alarms, reports or datalog files.
WebMaster® has been designed with convenience and ease of use in mind. it has extensive built-in datalogging capability so there's no need for a separate datalogging device. The data can be retrieved automatically, or manually through the convenience of a standard flash disk.
Unlike PLCs or similar devices, WebMaster® does not require a software programmer for customization to your applications, which reduces up-front costs and eliminates recurring expenses for software maintenance. Commissioning is as simple as connecting with a laptop and following the intuitive menus to configure the WebMaster® to meet your needs.